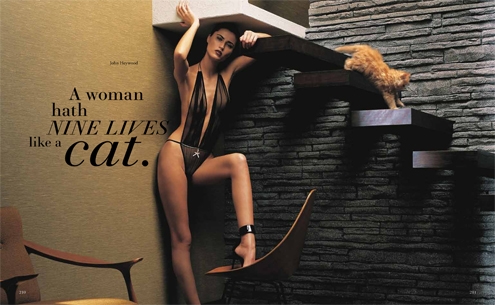 Après une fin de week-end difficile, résultats du premier tour des élections présidentielles françaises obligent, j'avais envie de commencer la semaine sur une note plus légère et je pense que vous ne m'en voudrez aucunement. Toujours à la recherche de beaux livres d'art pour ma collection, je suis tombé il y a quelques jours sur Second Skin - The erotic art of lingerie par Patrice Farameh, direction artistique par Design Meiré und Meiré, un livre aux éditions Daab.
After a difficult weekend closure, due to first round of French presidential elections, i wanted to start the week with something lighter, I think you won't argue with me. Always searching for nice Art books to complete my collection, few days ago i found, by chance, Second Skin-The erotic art of lingerie by Patrice Farameh, artistic direction by Design Meiré und Meiré, a Daab editions' book
Aussi surprenant que cela puisse paraître, Patrice Farameh a transcendé ce sujet au combien délicat de l'attraction que suscite la lingerie féminine, en se positionnant d'un point de vu féminin. Étrange pour un homme ! Il cherche à comprendre ce que ressentent les femmes quand elles portent de la lingerie, à quel moment elles se sentent érotique, à quel moment elles inspirent la sexualité... Quel est le pouvoir réel de sensualité de ces petits bouts de tissu ! Vaste programme.
Annoncé dans le dossier de presse et élément que je confirme personnellement (messieurs, donnez moi raison), la lingerie sur la peau d'une femme ne sera jamais aussi sexy que quand les femmes se sentent sexy avec. Second skin est un sensuel et troublant voyage dans l'univers des créateurs de lingerie qui se couchera sur les 160 visuels grands formats et les 384 pages de papier glacé...
Comme l'a dit une fois Jean Cocteau, "les plus beaux habits sont portés uniquement dans le but d'être enlevés"... et d'ajouter, plus attirant que la nudité, une femme portant de la lingerie. Livre en vente sur le site de Daab, prix 60 €.
As surprising it could be, Patrice Farameh has transcended this sensitive subject: attraction that women's lingerie can create, positioning himself from a feminine point of view, strange for a man ! He tries to understand what women are feeling when wearing lingerie, at which moment they feel erotic, when do they inspire sexuality… What is the real sensuality power of these small pieces of fabric ! Vast program !

Announced in the press kit, confirmed by myself (gentlemen, please give me reason), lingerie on a woman skin won't be ever sexiest than when they feel sexy wearing it. Second Skin is a sensual and thrilling journey in the world of lingerie designers, which will be laying on the 160 large visuals and 384 pages of glossy paper.
As Jean Cocteau once said : "the most beautiful garments are only worn in order to be taken off ", in completion to that, more attractive than nudity, a woman wearing lingerie… You could buy the book on Daab website.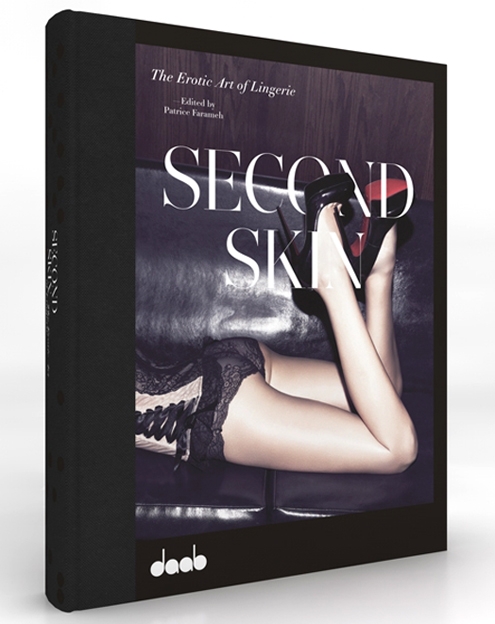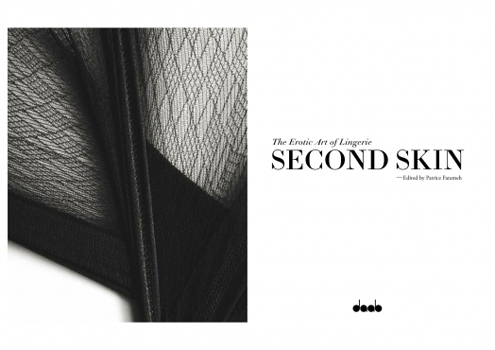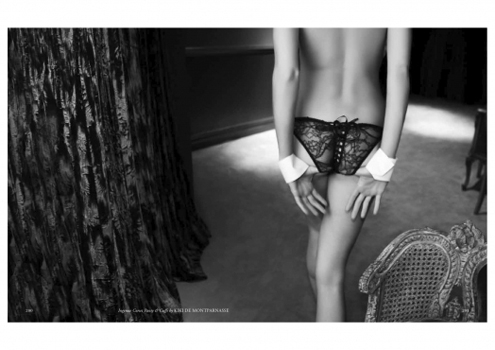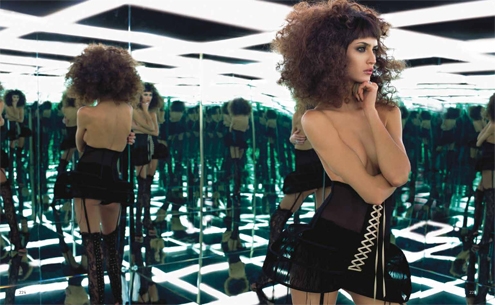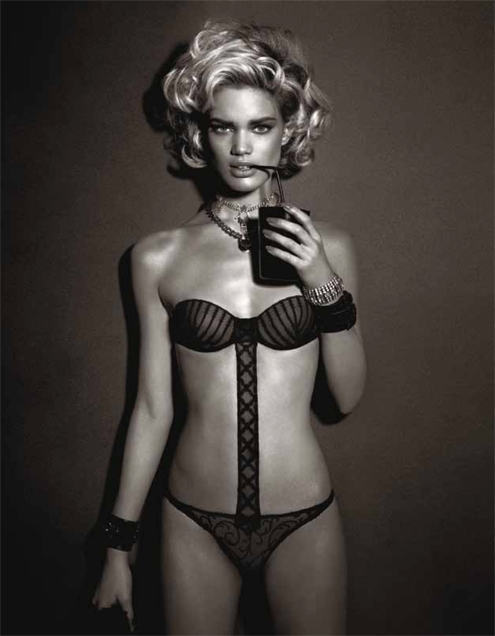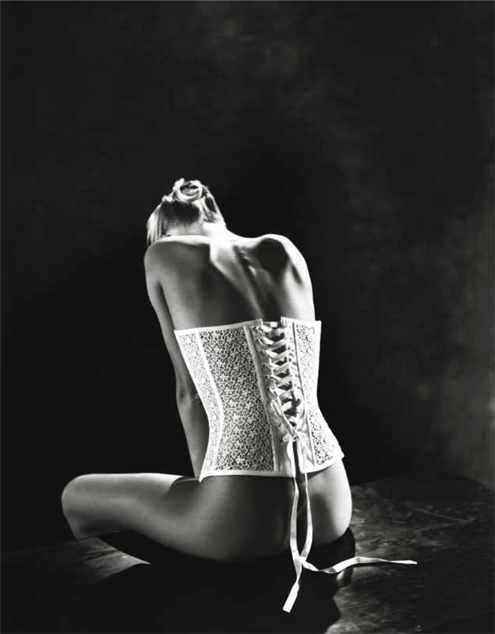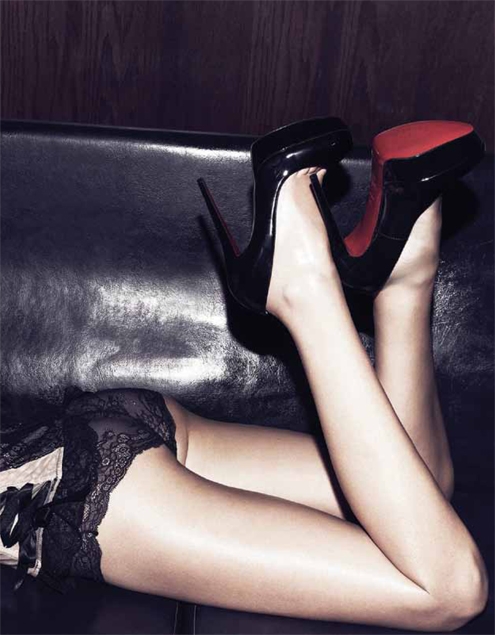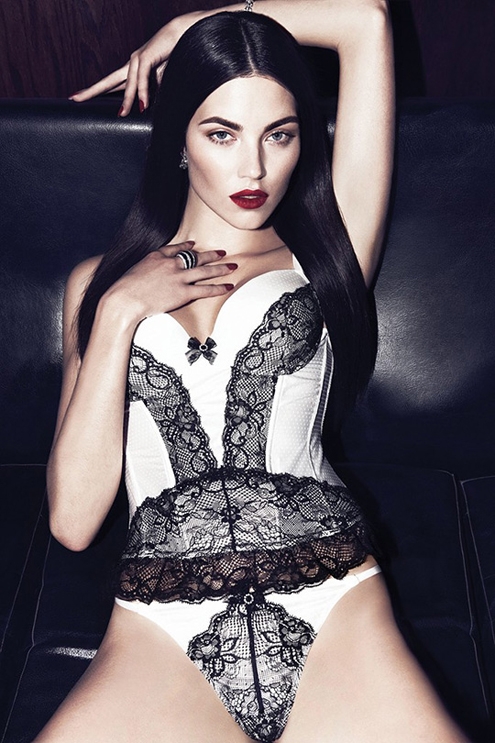 © Daab