« Parfum d'été sur la joaillerie - Summer fragrance for jewellery - Lorenz Bäumer | Page d'accueil | La fille du week-end, the week-end girl - Miranda Kerr by Willy Vanderperre »
20/07/2012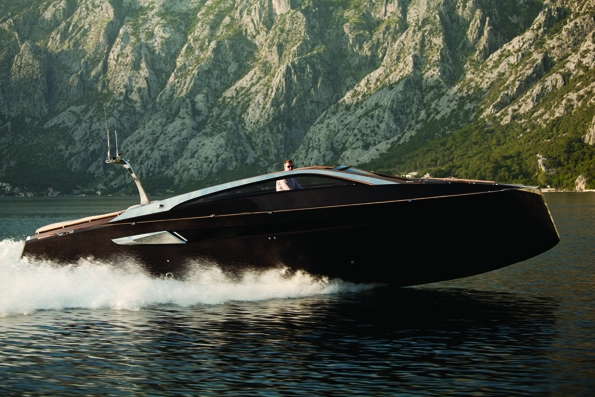 La France est un pays de chantiers navals depuis plusieurs centaines d'années, d'abord à la solde de nos rois, pour la Marine, comme pour l'exploration, après sont arrivés les bateaux de pêche, ceux de transport maritime, finalement le nautisme de plaisance est historiquement récent. Si la France est un des plus gros producteur de bateaux de plaisance, depuis deux ans c'est le constructeur serbe Art of Kinetik qui alimente mes rêves et fantasmes de balades en mer !
France is a country of shipyard since few centuries, for kings first, then for Navy, as for exploration, after came fishing boats, those for shipping, finally recreational boating is quite new. If France is one of the biggest manufacturer of recreational boats, since 2 years the serbian manufacturer Art of Kinetik is feeding my dreams and fantasy of cruising !
C'est avec beaucoup d'enthousiasme que j'avais découvert le fabricant serbe de bateaux Art of Kinetik au Festival international de la plaisance de Cannes en 2010. Des bateaux glissant sur une vague s'approchant de la perfection. En matière de finition, de détails, le soin apporté est époustouflant et ce sur les deux premiers bateaux présentés, l'Hedonist et le Mazokist.
La troisième unité dévoilée cet été, l'Antagonist, respecte les mêmes critères de qualité, design moderne, fabrication sur mesure, pièces spécifiques, avec des matériaux nobles et intemporels pour la coque et l'acastillage, acajou, teck, acier inoxydable, cuir (résistant aux UV, eau de mer, eau, à l'huile solaire)... cet open day cruiser de 37 pieds est un magnifique objet flottant qui offrira notamment grâce à son inhabituel cockpit très ouvert et son amménagement optimisé : espace, confort, luxe... à 8 passagers.

Côté performances avec ses deux Yanmar diesel de 370 ch chacun, vitesse de croisière (33 nœuds) et maximum (42 nœuds) me laissent songeur, de quoi imaginer des croisières entre Cannes et Saint-Tropez, ou plus loin vers les Îles d'Or dans des temps de traversé records. Qui se décide à m'accompagner pour une virée en mer, sous le soleil ? Art of Kinetik - le site.
It's with a lot of enthusiasm that I've discover this manufacturer, Art of Kinetik, at "Festival international de la plaisance de Cannes" in 2010. Boats sliding on wave close to perfection. In term of finishing; details, the care that is provided is astonishing, equally on each boat that were presented, Hedonist and Mazokist.

The third unit presented this summer, Antagonist, respects the same standards of quality, modern design and tailor made manufacturing, with specific parts, noble and timeless materials for the hull the chandlery: mahogany, teak, stainless steel, leather (UV, salt water and solar cream resistant)... This open day cruiser of 37 feet is a wonderful floating object which will offer, thanks to its unusual cockpit quite opened and its optimized layout, space comfort and luxury... for 8 passengers.

Performance side, with its two diesels Yanmar developing 370cv each, cruising speed (33 nds) and top speed (42 nds) let me dreamer, enough to think about cruises from Cannes to Saint-Tropez, or even more away, heading to "les îles d'Or" in record cruising time. Who wants to join me on a cruise, under the sun ? Art of Kinetik - The website.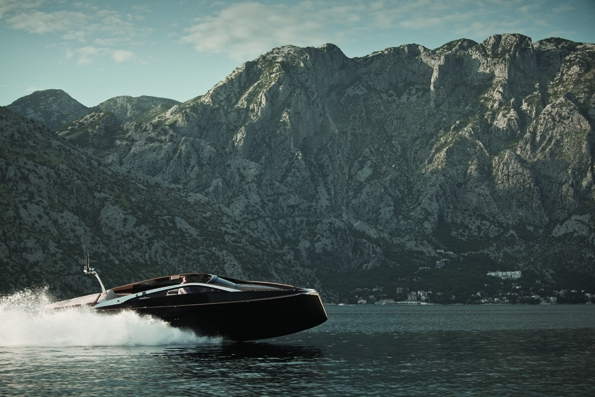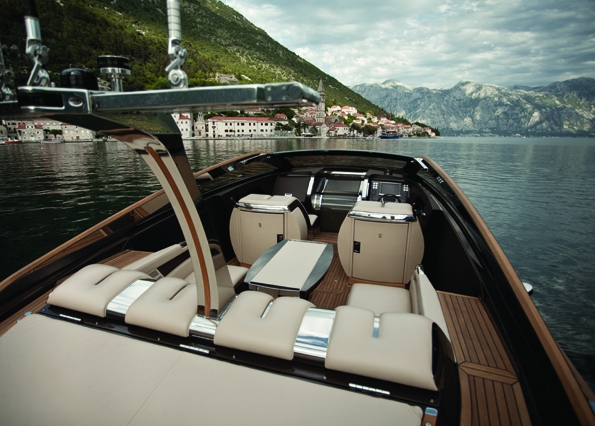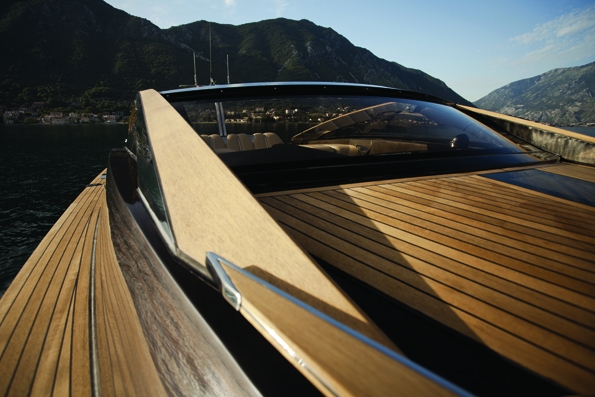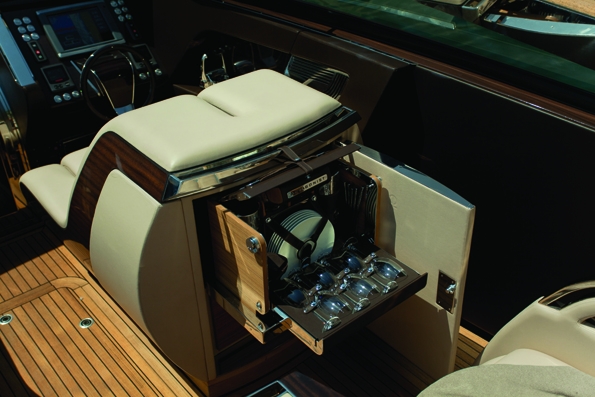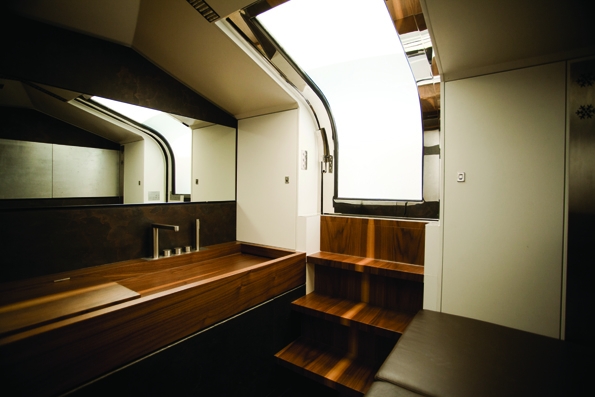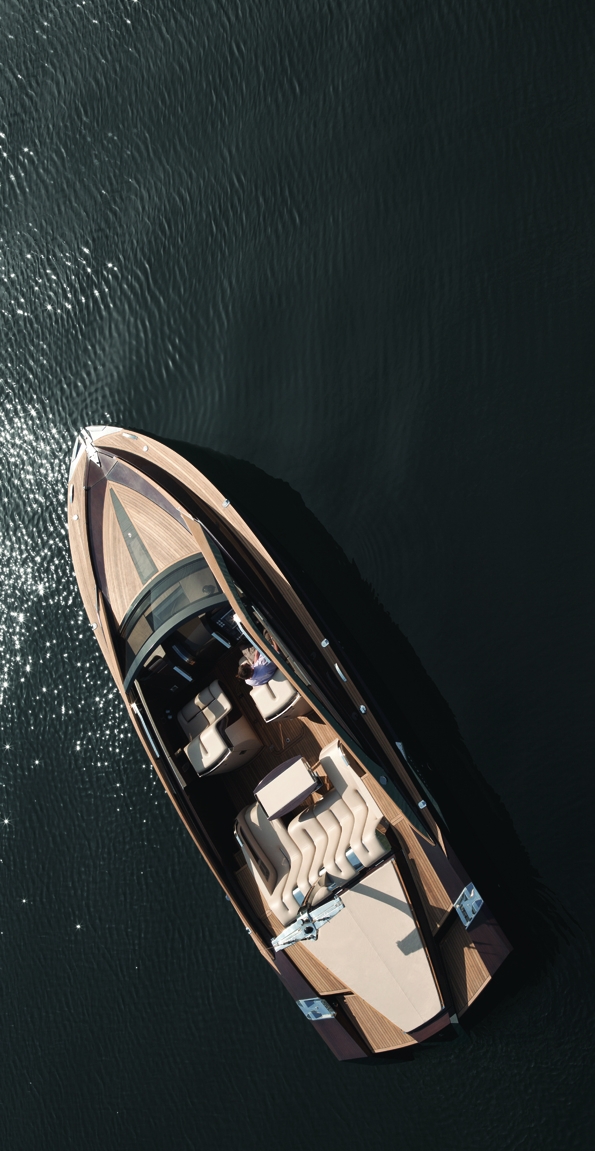 © Photos - Art of Kinetik
01:35 | Lien permanent | Commentaires (0) | Tags : art of kinetik, kinetik, yacht, boat, bateau, hedonist, mazokist, antagonist, festival plaisance cannes, cannes, salon, nautisme, nautique, luxe, luxury, fashion, teck, teak, mahogany, acajou, sea, summer, vacances, holidays, saint-tropez |
|
del.icio.us |
|
Digg |
Facebook