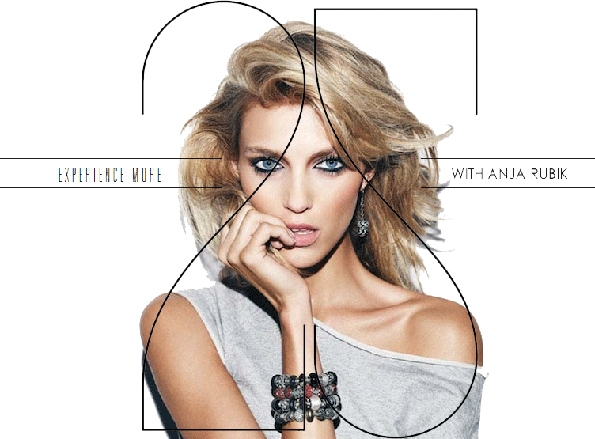 Quelle déception pour moi d'être passé complètement à côté du (re)lancement du magazine "25". En faisant des recherches pour l'article, les rares informations que j'ai retrouvées sont d'anciennes couvertures, trois couvertures différentes pour le premier numéro daté du printemps 2010 et une pour celle de l'édition automne hiver 2010 ! Sauf que depuis plusieurs mois, la top modèle Anja Rubik travaillait sur une nouvelle version du magazine...
What a deception for me to completely miss out the (re)launch of the magazine "25". Researching for the post, the only few informations I found were old covers, 3 different ones for the first issue from spring 2010 and an other one for Autumn-WInter 2010 ! But since few months, the top model Anja Rubik was working on a new version of the magazine...

"25" est disponible à la vente dans quelques très bonnes adresses internationales (Colette, Luisa Via Roma et Galilu) et sur internet depuis début juillet. Il sera, nous le lui souhaitons, bi-annuel. Techninquement, le magazine a l'air assez surprenant puisqu'il n'a pas de couverture, il est relié et vendu dans une boite reliure, agrémenté d'un tirage photo. On nous annonce aussi le choix d'un très beau papier recyclé pour l'impression des pages intérieures, vice et vertu...
Plus que de vice (je n'aime pas ce mot) c'est de luxure et d'un esthétisme sexué dont il est question... car Anja souhaite à travers son magazine, à mi chemin entre le magazine de mode et la revue culturelle, parler des femmes et de sexe, avec élégance, finesse et intelligence. Laissant de côté le trash et la vulgarité. Petite parenthèse, mais Carine Roitfeld a elle aussi été mannequin !
Anja Rubik dans son nouveau rôle de directrice de création, revendique une fascination pour la presse des années 60 à 70 où érotisme et sensualité rivalisaient avec certaines libérations de mœurs. Un créneau semble t-il disparu à ses yeux. 69 année érotique ! Et 25 comme nouveau symbole graphique du 69, une évidence quand on regarde le logo du magazine. Finalement qui mieux qu'un mannequin, sujet de désir et de convoitise et des femmes photographes de mode, Inez Van Lamsweerde, Ellen Von Unwerth, Annie Leibovitz, Katja Rawles entre autres pour essayer de retrouver cet érotisme perdu.
Pour être complet je n'oublierai pas de mentionner la participation du rappeur - artiste bientôt globale Kanye West, de plus en plus attaché au milieu de la mode, dans une vidéo réalisée par Barnaby Roper. Un film cherchant essayant de donner une nouvelle dimension à la pornographie... là aussi surprenant, tout comme le prix, une évidence. Pour conclure, l'expérience de 25 magazine, se partagera aussi sur le site ! 25 Magazine - 69€
"25" is available for sale in some few good international address (Colette, Luisa Via Roma and Galilu) and on the web since beginning of July. It will be, we wish to it, bi-annual. Technically the magazine seems to be quite surprising since it doesn't have a cover, it is bound and sold in a bound box, complemented with a photo print. It's also reported the choice of a nice recycled paper for the inner pages, vice and virtue...

More than vice (I don't like this word), it's more about lust and a sexual aesthetic... Because Anja wishes, through her magazine, in-between fashion and cultural journal, to speak about women and sex with elegancy, lightness and smartness. Giving-up trash and vulgarity. Small aside, but Carine Roitfeld used to be model too !

Anja Rubik in her new role of creative director, claims a fascination for the press of the 60s and 70s where erotism and sensuality were competing with a certain release of morals. A niche which seems to have disappear to her eyes. 69 erotic year ! and "25" as a new graphic symbol of 69, obvious when we look at the magazine's logo. Finally who better than a model, a subject of desire and lust, and women fashion photographers, Inez Van Lamsweerde, Ellen Von Unwerth, Annie Leibovitz, Katja Rawles among others to try to find back this lost erotism.

To be complete, I won't forget participation of the rapper - soon global artist Kanye West, more and more interested in fashion area, in a video directed by Barnaby Roper. a movie trying to give a new dimension to pornography... Here also quite surprising, like the price, obviously. To conclude, the "25" magazine experience will also be shared on its web site ! 25 Magazine - 69€