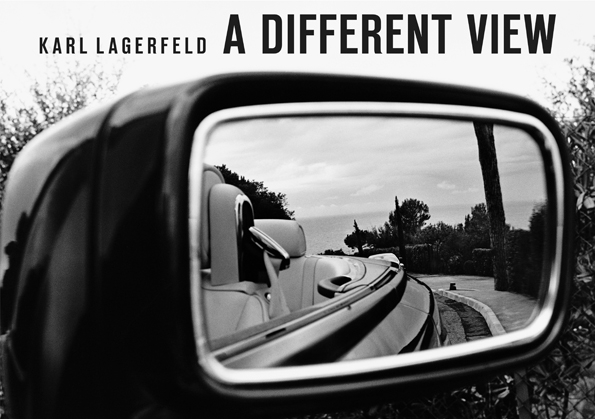 En dehors d'être le talentueux créateur de mode qu'il est, Karl Lagerfeld est un photographe (de mode) confirmé, passion qu'il entretien en possédant sûrement l'une des plus belles et plus grandes collections de livres d'art, conservée précieusement dans sa maison du sud ouest. C'est dans cette perspective d'artiste photographe confirmé qu'il a participé au projet Icons of art initié par le constructeur automobile Rolls-Royce.
Out of the talented fashion creator he is, Karl Lagerfeld is a confirmed (fashion) photographer, passion that he maintains by possessing surely one the greatest and biggest collection of Art books, preciously stored in his house in South-West of France. It's in this perspective of confirmed photographer/artist that he participated to the project Icons of art initiated by the car manufacturer Rolls-Royce.
Après John Zinsser, Marie-Jo Lafontaine et Isaac Julien, Karl Lagerfeld vient clore cette série pour la Art Basel de Miami en décembre. Avant çà le travail photographique de Karl sera exposé pour quelques invités privés à Goodwood (Sussex), dans les locaux de Rolls-Royce.

Ils pourront découvrir cette série de photos, des grands, voire, très grands formats, intitulée "A different view", où Karl apprivoisent dans une abstraction toute moderne, les courbes, les lignes, les matériaux qui font l'essence même des très exclusives Phantom et Ghost, les deux actuels modèles de la gamme Rolls-Royce. Karl de révéler pour ce projet, qu'il ne peut plus voir la vie sans la juxtaposer avec son abstraction quand il est derrière son appareil photo, idem pour la mode. Être derrière le viseur, c'est prendre du recul (au propre comme au figuré), donc déjà une abstraction

Dans des blancs et noirs profonds, le résultat est pour moi très convaincant, voilà des photos que je pourrai parfaitement accrocher à mes murs si j'avais les moyens de m'offrir un tirage. De mon côté, j'espère qu'un livre sera édité pour que nous puissions découvrir la série complète.
After John Zinsser, Marie-Jo Lafontaine and Isaac Julien, Karl Lagerfeld comes to close this series for the Art Basel of Miami in December. Before that the photographic work of Karl will be exposed for some private few in Goodwood (Sussex), in premises of Rolls-Royce.

They will discover this series of photos, big or giant formats, named "A different view", where Karl tames in a modern abstraction, curves, lines, materials which are the essence of the exclusives Phantom and Ghost, the two actual models of the Rolls-Royce line-up. Karl reveals for this project, that he can't see life without juxtaposing it with his abstraction when he is behind his camera, same for fashion. Being behind the visor, it's taking back (literally or figuratively), so already an abstraction.

In deep white and blacks, the result is for me convincing, here are pictures that I would perfectly pin to my walls if I've the money to buy one of these prints. On my side I hope that a book will be edited for us to discover the complete series.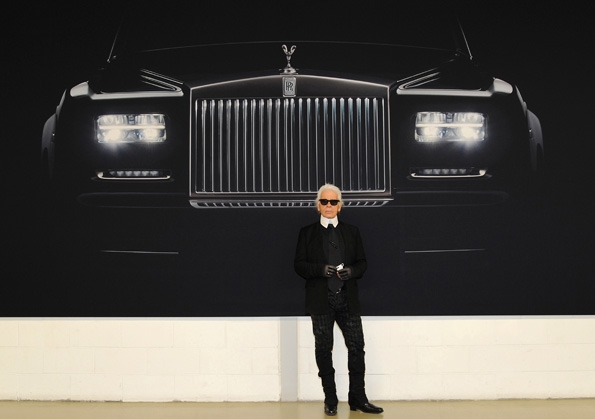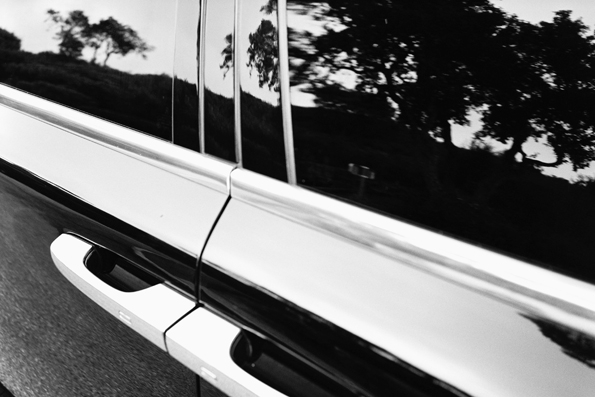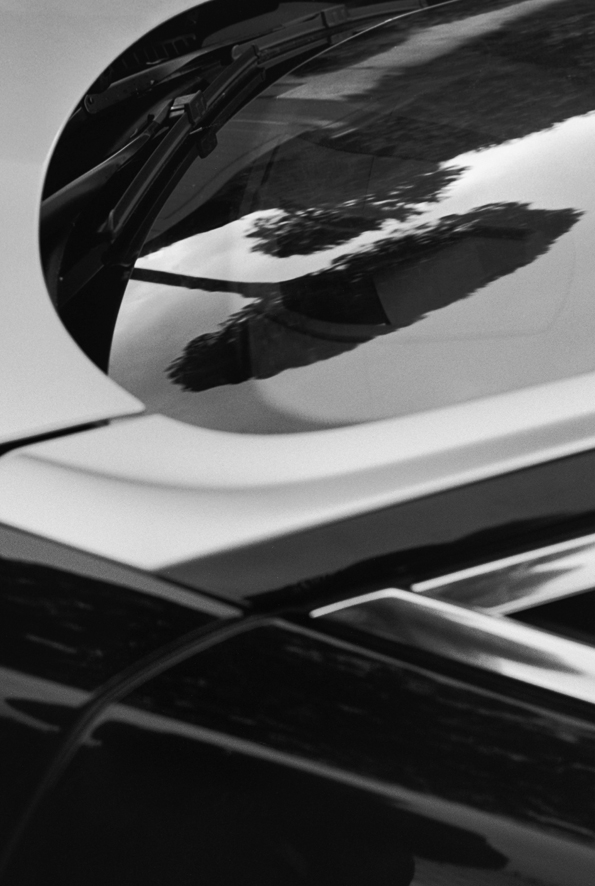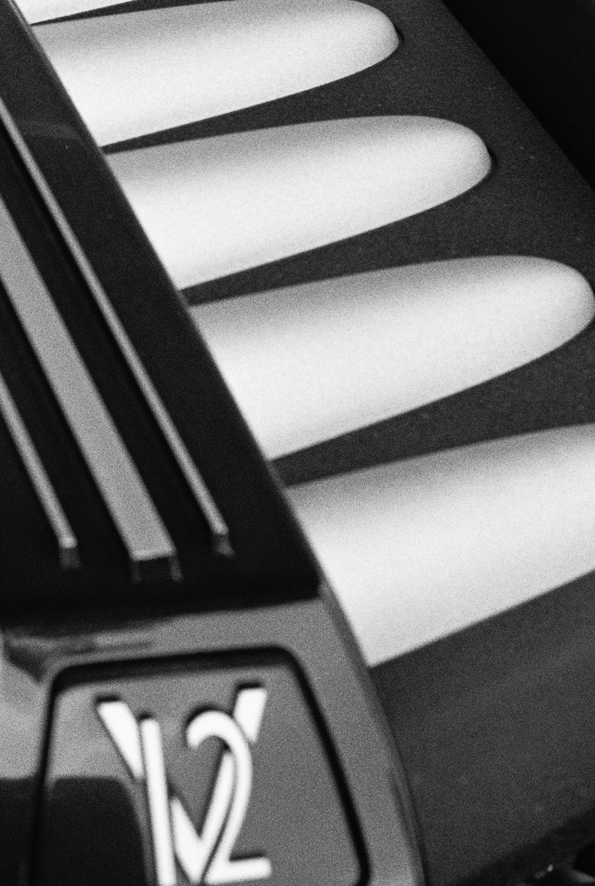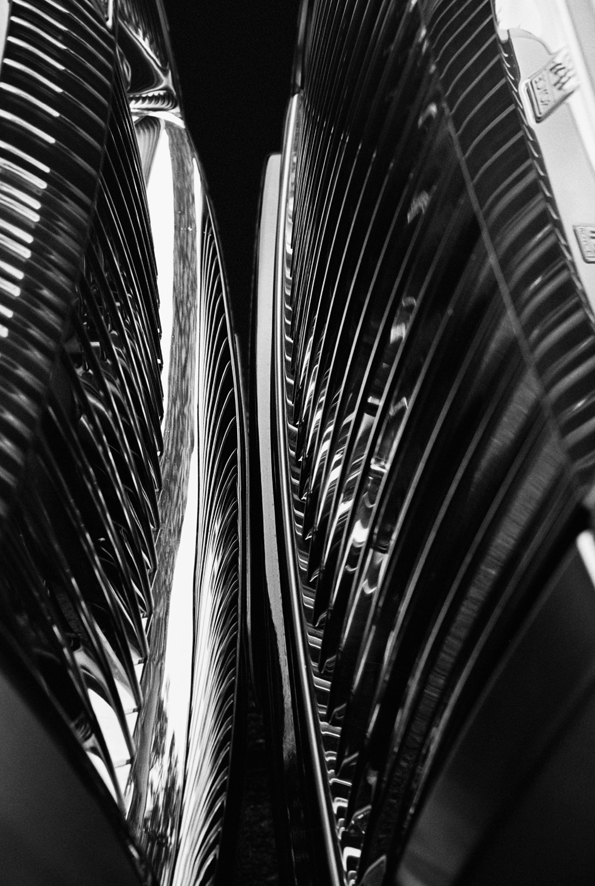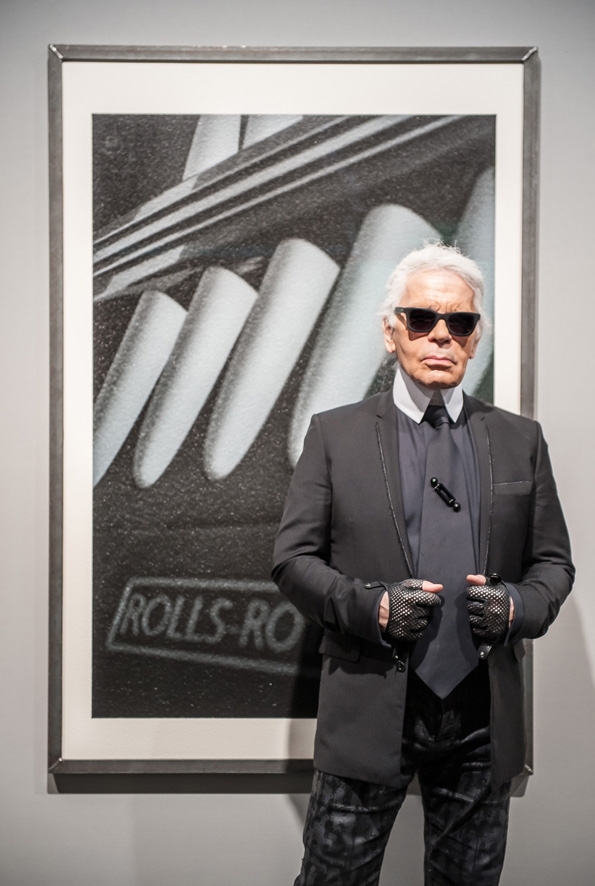 © Rolls-Royce