« Le parapluie - The umbrella - Burberry Prorsum - Automne hiver - fall winter 2012 - So hot ! | Page d'accueil | Soblacktie x Pinterest ! »
12/07/2012
En dehors des grands marques de luxe, il existe en France quelques maisons plus isolées qui proposent des produits exceptionnels avec des niveaux de fabrication équivalent à des noms plus reconnus ! C'est une évidence pour moi, mais avant d'être grands, la majorité des noms ont commencé petit. Ils sont quelques uns encore aujourd'hui à tenter leur chance dans le luxe le plus exclusif : le sur-mesure, le moyen le plus évident d'imaginer un produit valorisant pour le client, pour la marque et pour l'artisan qui l'aura confectionné. C'est le cas de la Maison Duret (17 années d'expérience) fondée par Mickaël Benarroch et installée dans le 16ème arrondissement de Paris depuis 10 ans !
Besides great luxury brands, exist in France some more isolated brands which propose exceptional products with standards of fabrication equal to better known names ! It's evidence for me, but before being big, majority o these names started small. There are still some, today, to try their luck in the most exclusive luxe: the tailor made, the most obvious way to create a product rewarding for the customer, the brand and the artisan who will have crafted it. It is the case for Maison Duret (17 years of experience) founded by Mickaël Benarroch and installed in the 16th arrondissement de Paris since 10 years !
17 ans c'est le gage d'une certaine réussite, ou la preuve que la marque a su fidéliser une clientèle exigeante grâce à des produits nécessitant des standards de fabrication poussés. Si les peausseries proviennent des meilleures productions internationales, les tanneries sont en France, l'atelier de fabrication est quant à lui parisien, un "label" fabriqué in France qui ne sera pas galvaudé.
Box, veau velours, agneau, chèvre, alligator des Etats-Unis, porosus australien, autruche d'Afrique du Sud et d'Israel mais aussi buffle, lézard, python, requin, taurillon seront quelqu'unes des possibilités offertes en terme de cuir. Pour les coloris, vous imaginez que les choix sont quasi sans limite. En terme de produits, la maison Duret travaille sur de la petite maroquinerie : ceintures, portefeuilles, étuis pour téléphone portable, bracelets de montre mais aussi sur des pièces de taille plus importantes, sac, caves à cigares... des matériaux en passant par les produits je reviens à mon point de départ, le savoir faire au service du sur-mesure. Confiez vos envies, vos désirs d'exclusivités et et la maison Duret les traduira dans le parfait objet de vos convoitises.
C'est je pense pour vous et moi un premier contact avec Mickaël Benarroch et sa marque, alors je me suis spécialement attardé sur quelques unes des réalisations qui me semblent les plus représentatives. J'aimerai que nous prenions rendez-vous ensemble pour revenir bientôt peut-être plus en détails sur le savoir faire de la maison Duret. Plus d'informations sur le site.
17 years is a guarantee of a certain success, or the proof that the brand succeed to retain demanding customers thanks to products made to high quality standards. if leathers are coming from the best international productions, tannery are in France, and the manufacture is Parisian, a "made in France" label which is not overused.

Box, Suede, lambskin, goat, US alligator, australian porosus, South African and Israeli ostrich, but also buffalo, lizard, python, shark, bull are some of the possibilities offered in term of leather. For colors, You can imagine that choice is almost unlimited. In term of products, Duret is working on small leather goods: belts, wallets, phone cases, watch straps, but also on bigger pieces like bags, cigar cellar... from fabrics to products I come back to my starting point, the experience servicing the tailor-made. Entrust your envies, your desire of exclusivity to Duret, and they will translate that into the perfect object of your desires.

It is, I think, for you and me a first contact with Mickaël Benarroch and his brand, so I especially focus on some of his products which seem to me the most representative. I would like we take an appointment together, to get back maybe soon, more in details on the expertise of Duret brand. more information on the website.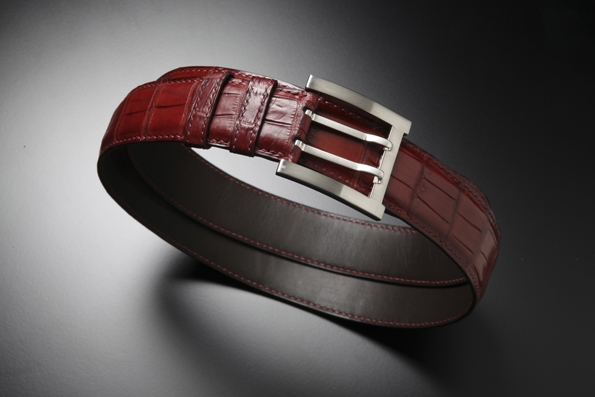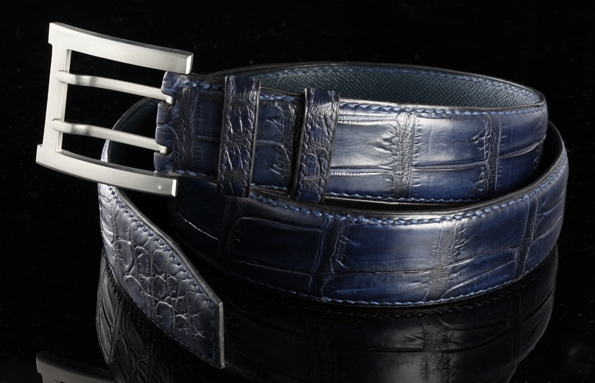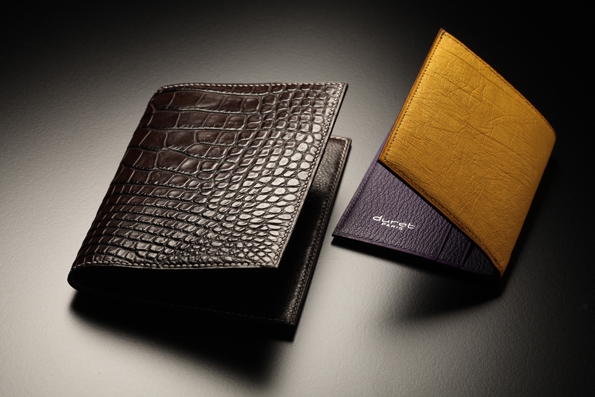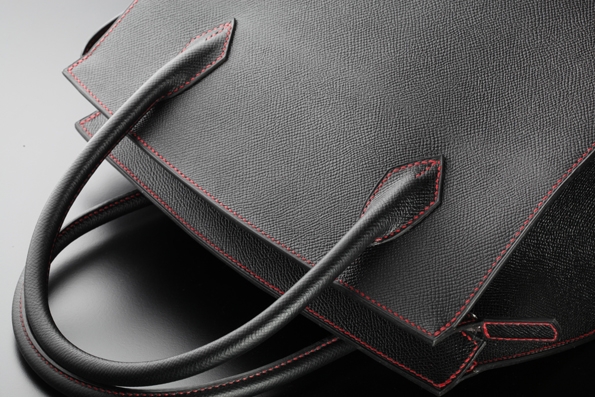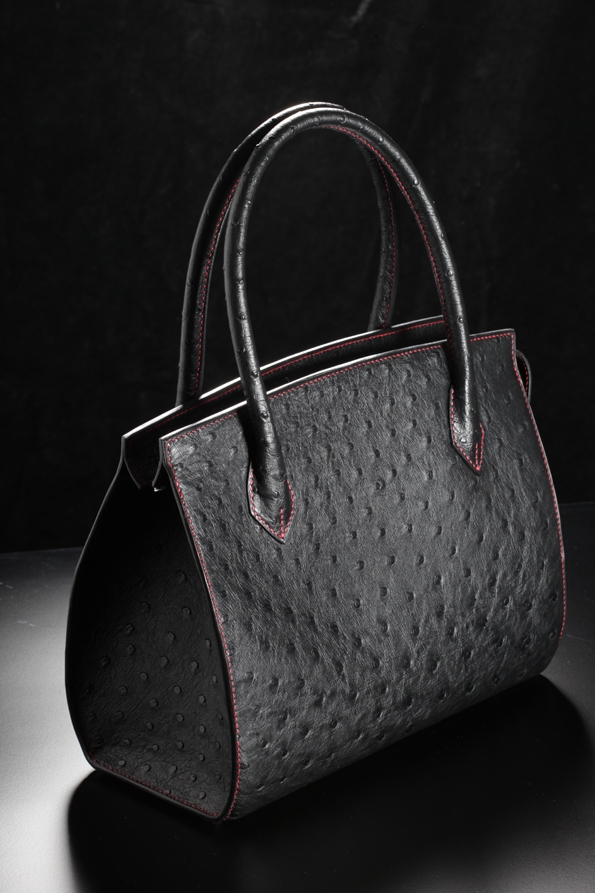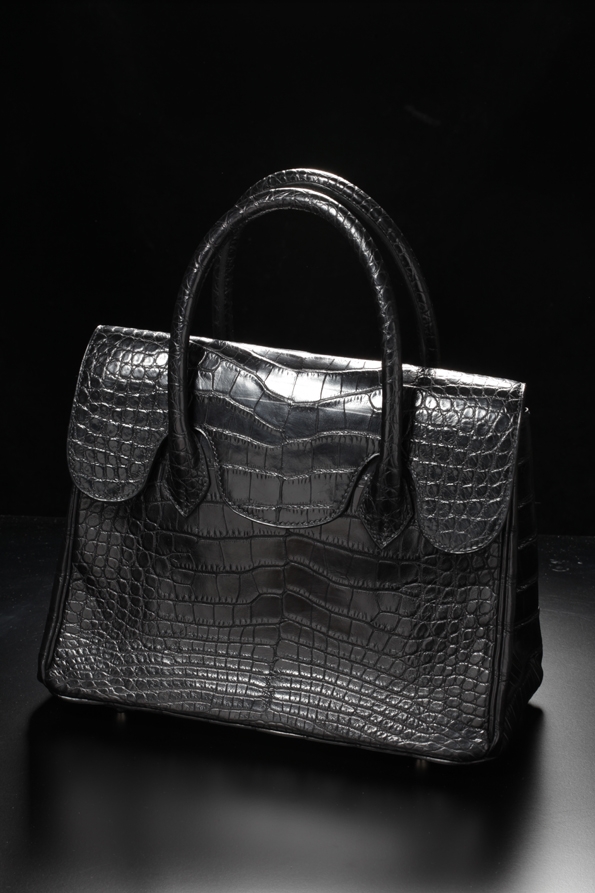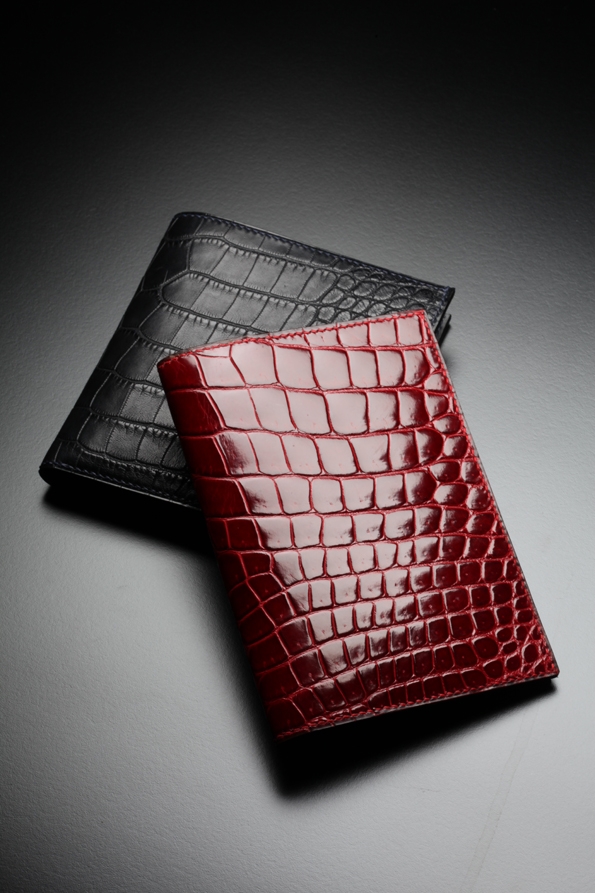 © Photos Maison Duret
00:16 | Lien permanent | Commentaires (0) | Tags : duret, maison duret, paris, luxe, luxury, france, french, leather, cuir, maroquinerie, sac, étuis, bags, bag, cases, case, box, boîte, porosus, handmade, craftman, craftmanship, mickaël benarroch, artisan, designer, fashion, mode, ceintures, belts, maison |
|
del.icio.us |
|
Digg |
Facebook