« Corion Paris - L'art du bagage, l'art du voyage - Traveling is an art... | Page d'accueil | Lady R Forrest, la mode parisienne »
20/12/2012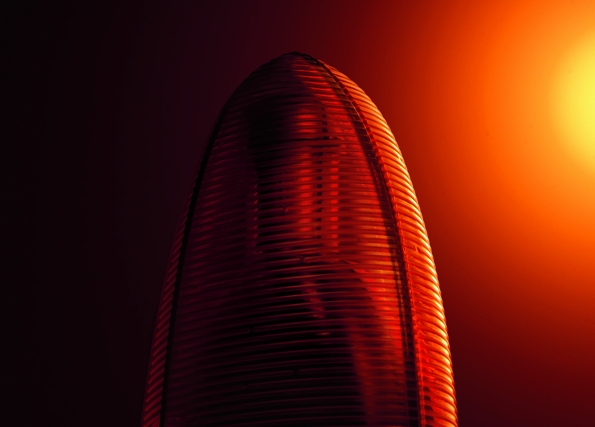 L'heure est grave, j'avoue, je n'ai pas encore effectué mes achats de Noël mais cela ne saurait tarder ! Par contre j'ai peut être une idée pour vous, si vous souhaitez faire plaisir à des amateurs de produits rares. Régulièrement dans l'année je vous parle de cognac. Plus j'expérimente cet alcool fin, plus j'ai envie d'en découvrir de nouveaux, pour toutes les richesses qu'ils expriment. Parce que au delà des saveurs, il y a toujours une mise en scène, un environnement, un cérémonial, une histoire que peu de produits peuvent offrir. C'est le cas avec cette seconde édition du Cognac Martell X.O. Exclusive Architect Edition imaginé en collaboration avec l'architecte français Christian de Portzamparc.
It's a difficult time, I confess, I don't have yet bought my Christmas presents, but it will be soon ! Meanwhile, I may have an idea for you if you wish to bring joy to rare products enthusiasts. Regularly during the year I speak about cognac. The more I experiment this fine alcohol, the more I'm looking forward to taste new ones, for all the wonders that they can express. Because beyond the flavours, There is always a set-up, an environment, a ceremony, an history that not so many products can offer. It is the case with this second edition of the cognac Martell X.O. Exclusive Architect Edition elaborated in collaboration with the French architect Christian de Portzamparc.
La première édition du Cognac Martell X.O. Exclusive Architect Edition avait été faite en 2009 avec Paul Andreu, cette année c'est Christian de Portzamparc qui est devenu le temps d'une collaboration, designer pour la maison Martell. Monsieur de Portzamparc qui a été le premier français à recevoir le Pritzker Price, c'était en 1994.
Ces différentes collaborations sont des hommages au Cognac X.O. et dans cette dernière, l'architecte souhaitait mettre en avant la couleur intense de cette eau-de-vie grâce à la lumière. Un réussite quand on découvre cette pièce de design, d'art, qu'est cette bouteille de Martell X.O.. Taillée comme une construction moderne, la bouteille dévoile la robe ambrée du cognac tout en préservant ses mystères... et de se dire qu'il faudra prendre son temps pour l'apprécier, surtout si la maison Martell renouvelle seulement l'expérience tous les trois ans !
Pour être totalement complet, ce qui devrait ravir ou compliquer la vie des amateurs/collectionneurs de cognac, cette édition limitée à 2500 bouteilles connaîtra une carrière orientée vers l'Asie avec d'abord une disponiblité dans les dutee free de l'aéroport international de Hong Kong, depuis ce mois décembre on peut la trouver à Taïwan et Macau et en 2013 ce sera au tour de Kuala Lumpur... cher lecteurs, si vous avez envie de me faire un cadeau et que vous voyagez à l'autre bout du monde, ne vous privez pas, je ne manquerez pas de savourez un verre de cognac en pensant à vous ! À consommer avec modération même pendant les fêtes.
The first edition of the Cognac Martell X.O. Exclusive Edition was created in 2009 with Paul Andreu, this year it's Christian de Portzamparc who became, the time of a collaboration, designer for the brand Martell. Mister de Portzamparc was the first French to be awarded by the Pritzker Price, back in 1994.

Those different collaborations are tributes to Cognac X.O. and in this last one, the architect wanted to push in the front the intense colour of this liquor thanks to the light. It's a success when you discover this piece of design, of art, which is the bottle of Martell X.O… shaped as a modern construction, the bottle reveal the amber color of the cognac while keeping its secrets… You will have to take your time to appreciate it, especially if Martell renews it every three years !

To be totally complete, what should bring joy or complicate the life of cognac enthusiasts, this limited edition of 2500 bottles will be oriented to Asian market with first a retailing in duty free shop of International airport of Hong-Kong, since this December, you can find it also in Taiwan and Macau, then in 2013 it will be in Kuala Lumpur… Dear readers, if you are in a mood to give me a gift and you travel at the other end of the world, help yourselves, I won't miss an opportunity to taste a glass of cognac thinking to you ! To drink with moderation even during festivities.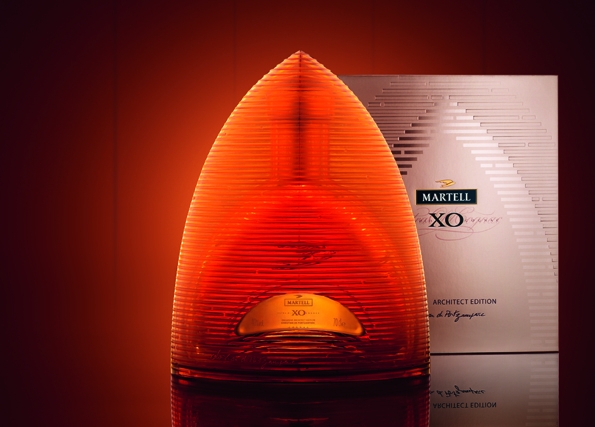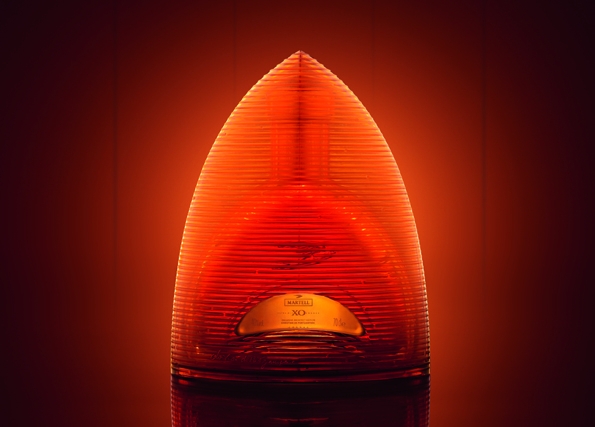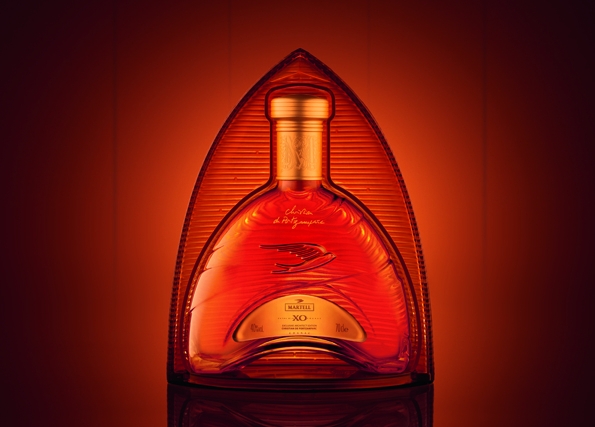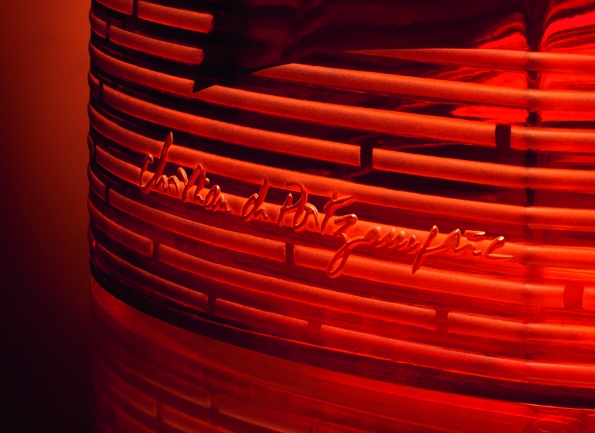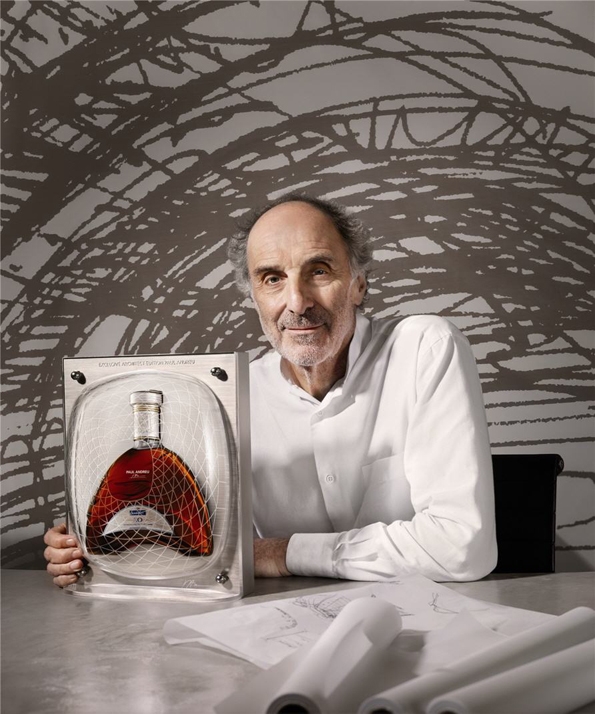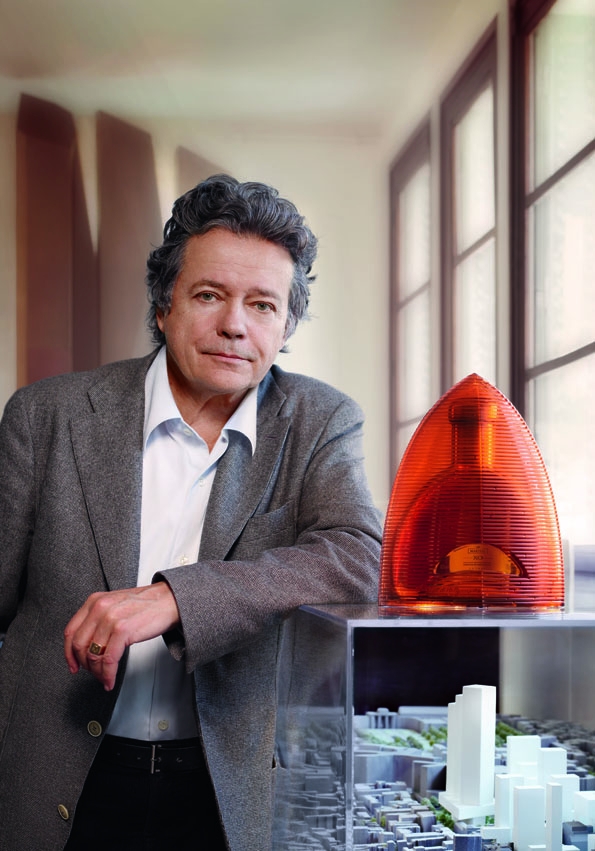 00:33 | Lien permanent | Commentaires (0) | Tags : martell, cognac, martell xo exclusive architect edition, christian de portzamparc, pritzker prize, architect, design, martell xo, xo, rare, coffret, box, édition, edition, limité, limited, chai, borderies, région, france, french, art de vivre, lifestyle, liquor, luxury, luxe, histoire, héritage, legacy, prestige, bottle, craftmanship, craft, élégance, elegance, hong kong, eau-de-vie |
|
del.icio.us |
|
Digg |
Facebook