22/11/2013
Christian Louboutin A.H.2013 par Peter Lippmann, A Ruben's Fantasy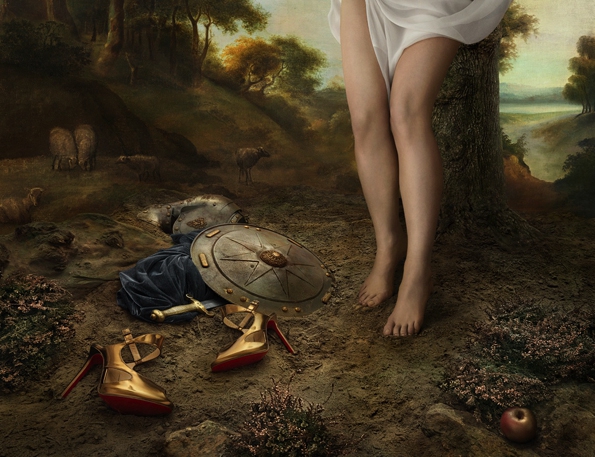 La maison parisienne Louboutin et le photographe Peter Lippmann n'en sont pas à leur première collaboration. Christian Louboutin avait fait appel au photographe new-yorkais en 2009 et en 2011 pour la réalisation de supports de communication, campagne, lookbook... il y avait eu à l'époque "Vanité des vanités" puis "Les Promises de l'hiver", pour la saison automne hiver 2013 nous aurons la "Fantaisie de Rubens"...
00:55 | Lien permanent | Commentaires (0) | Tags : louboutin, christian louboutin, louboutin world, rouge, semelle rouge, red sole, chaussures, talons, heels, stiletto, stilettos, pump toe, pigalle, dita von teese, bianca, fifi, no matter, neofilo, ron ron, flo, rolling spikes, iriza, so kate, fashion, mode, luxe, luxury, lookbook, fal, winter, automne, hiver, 2013, photography, collaboration, art, artistique, project, projet, paris, french, rubens, pierre paul rubens, peintre, flamand, baroque |
|
del.icio.us |
|
Digg |
Facebook


13/02/2013
Zahia Couture - Printemps, été - Spring, summer - 2013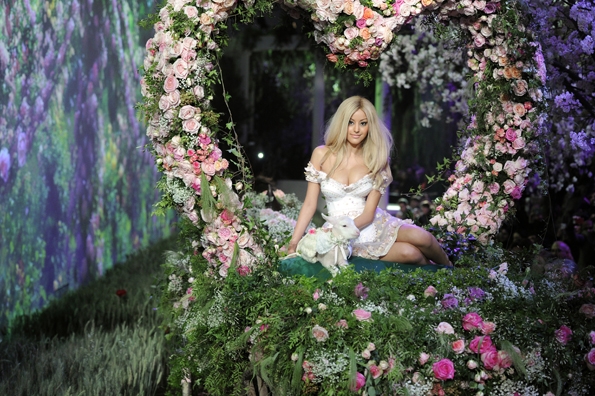 C'est pourtant une (jolie) réalité, Zahia Dehar nous a présenté il y a à peine quelques semaines, pendant la dernière fashion week haute couture parisienne, sa 3ème collection de haute lingerie signée de sa griffe Zahia Couture. Je pense que certains observateurs imaginaient que l'histoire de ce projet serait éphémère comme un feu de paille... l'histoire tourne à l'avantage de Zahia grâce à sa belle histoire dans les champs de blé dorés de l'été !
It is yet a (nice) reality, but Zahia Dehar presented us, only few weeks ago, during the last fashion week "haute-couture", her 3rd collection of high lingerie, signed by her brand Zahia Couture. I think that some observers were thinking that the story of this project would be ephemeral like a wildfire… the history turns in the good side for Zahia thanks to her nice story in the golden wheat fields of the summer !
23:59 | Lien permanent | Commentaires (1) | Tags : zahia, zahia dehar, zahia couture, mode, fashion, lingerie, underwear, panties, culottes, culotte, string, strings, thong, thongs, sexy, gorgeous, paris, week, pfw, haute couture, printemps, été, spring, summer, 2013, luxe, luxury, atelier, artisan, brodeur, craftman, modélisme, tradition, française, féminin, émotions, sensualité, sensuality, victoria secrets, victoria secret, provocateur, agent provocateur, karl lagerfeld, terry richardson, shooting, lookbook |
|
del.icio.us |
|
Digg |
Facebook


14/07/2012
La fille du week-end, the week-end girl - Tarryn Taylor by Chantelle Dosser for Annelise Michelson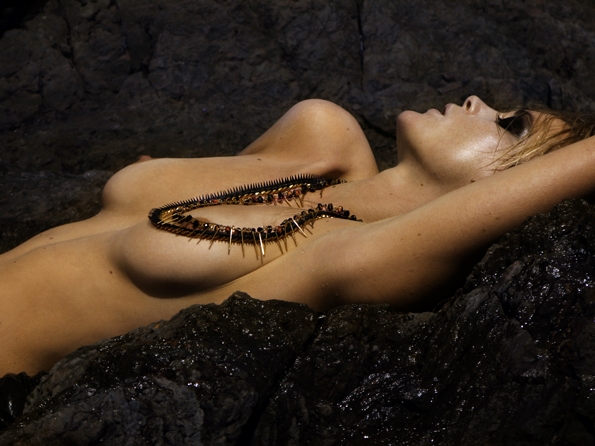 Il est rare que je prenne la parole pour vous expliquer mes choix quand je sélectionne une série de photos pour le post de la fille du week-end. Aujourd'hui cette série est plus spéciale car elle met en avant le travail d'une créatrice de bijoux que je suis depuis l'année dernière, Annelise Michelson qui revient avec sa troisième collection, Carnivore.
It's not usual that I give you some words to explain my choices concerning the selection of pictures for the weekend girl. Today this series is quite special because it highlighting the work from a jewels designer that I follow since last year, Annelise Michelson who come back this year with her 3rd collection, Carnivore.
00:05 | Lien permanent | Commentaires (0) | Tags : fille, week-end, fashion, editorial, lookbook, girl, sexy, gorgeous, annelise michelson, collection, carnivore, jewellery, creation, designer, french, paris, romantique, exotique, nude, naked, joaillerie, fantaisie, bracelet, necklace, collier, earings, boucle d'oreilles, cuff, féminine, féminité |
|
del.icio.us |
|
Digg |
Facebook


05/07/2012
Zahia Couture - Automne, hiver - Fall, winter - 2012-2013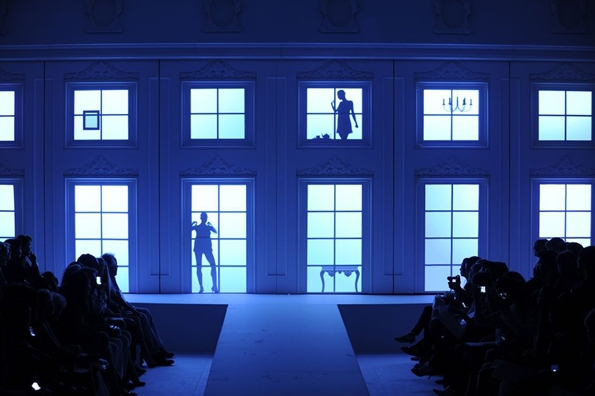 Quelques mois après son premier défilé de lingerie haute couture (janvier 2012), je suis très surpris par la trajectoire que prend le développement de la marque Zahia Couture, inauguration de bureaux à Paris, rue François 1er et mise en place, élément central de son développement, d'un atelier artisanal de modélisme qui positionne cette toute jeune entreprise dans la tradition française des métiers du textile et du luxe.
Few months after her first show of lingerie haute couture (January 2012), I'm very surprised by the path taken by the development of Zahia Couture brand, An opening of offices in Paris, Rue François 1er, and setting up, central part of its development, of a craft workshop for modalism, which places this very young company in the French tradition of textile and luxury trade.
00:00 | Lien permanent | Commentaires (0) | Tags : zahia dehar, zahia couture, mode, fashion, lingerie, underwear, sexy, gorgeous, paris, week, pfw, haute couture, automne, hiver, fall, winter, 2012, 2013, luxe, luxury, atelier, artisant, brodeur, craftman, modélisme, tradition, française, féminin, émotions, sensualité, sensuality, victoria secrets, victoria secret, provocateur, agent provocateur, karl lagerfeld, ellen von unwerth, shooting, lookbook |
|
del.icio.us |
|
Digg |
Facebook


05/05/2012
La fille du week-end, the girl of the week-end - Carola Remer by Max Abadian
00:05 | Lien permanent | Commentaires (0) | Tags : carola remer, max abadian, fashion, editorial, éditorial, mode, lookbook, spring, summer, printemps, été, le chateau, mercedes-benz, voiture, car, sexy, luxe, luxury, color, turquoise, sunglasses, glamour |
|
del.icio.us |
|
Digg |
Facebook


09/02/2012
Plaisir photographique égoïste, Ruby Jean Wilson
01:02 | Lien permanent | Commentaires (2) | Tags : rubyjean wilson, jac+jack, stephan ward, fashion, editorial, lookbook, adcampain, mode, women, photographer |
|
del.icio.us |
|
Digg |
Facebook